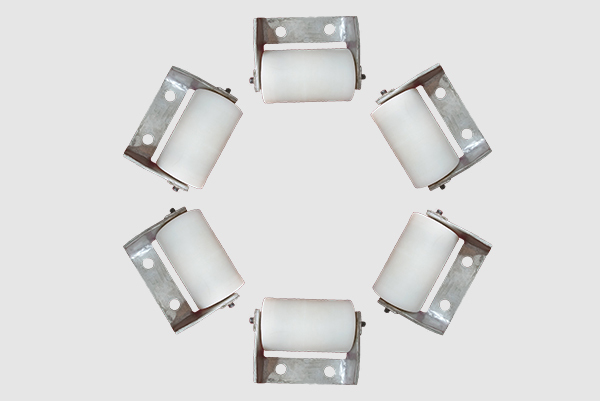 Introduction:
The roller's body does not stick materials, does not scratch the belts as it is rust. With advantages of corrosion resistant, dustproof, waterproof and anti aging, easy installation, long service life, it is widely applied on pipe conveyor belts in the bad conditions with open air and much dust.
Specifications:
Customized according to your requests.
Features
● Dustproof
● Corrosion resistance
● Waterproof
● Light weight
● Easy installation.


Technical Parameter
● Outside diameter runout of roller: 0.5-0.7mm
● Revolving resistance of roller: 3.3-3.5 N
● Linear velocity: 9m/s
● Applied in temperature: ≤ 80℃


Application
Applied in industries of chemical, cement, sintering, power and coal mines with outdoor conditions.