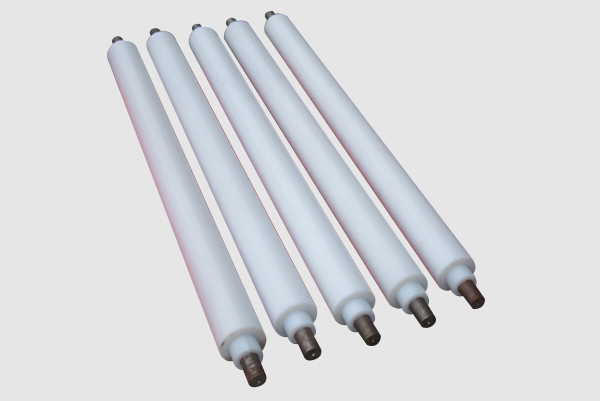 Introduction:
The roller is mainly used on filtering machines. As the strong carrying capacity, it is difficult to deform, so it protects the filtering cloth.
Specifications:
Φ ≤ 300 mm; Tube Width ≤ 3300 mm.
Features
The external bearing rollers of the filters are replaced frequently because of poor sealing, it is easy to immerse in water and cause bearing corrosion and damage. Hongda can customize internal bearing rollers or external engineering plastics bearing rollers. Which have good performances of waterproof and corrosion resistant, long service life and no need of regular maintenance and replacement.


Technical Parameter
● Outside diameter runout of roller: 0.5-0.7mm
● Revolving resistance of roller: 3.3-3.5 N
● Applied in temperature: ≤ 80℃


Application
Applied on filtering equipments of chemical, cement, sintering, power, mines and other enterprises.